Daniel Regha reacts to being romantically linked with an influencer, Ruth
Daniel Regha a popular Twitter critic, clears the air on his rumored relationship with influencer and foodie, Ruth.
Tongues had begun to wag after Ruthie had gone online to reveal what her man, Daniel Regha likes in the bedroom while making a suggestive pose.
Sharing a photo that captured her back view, she wrote:
"This is how Daniel likes it. 🤭"
See her post below: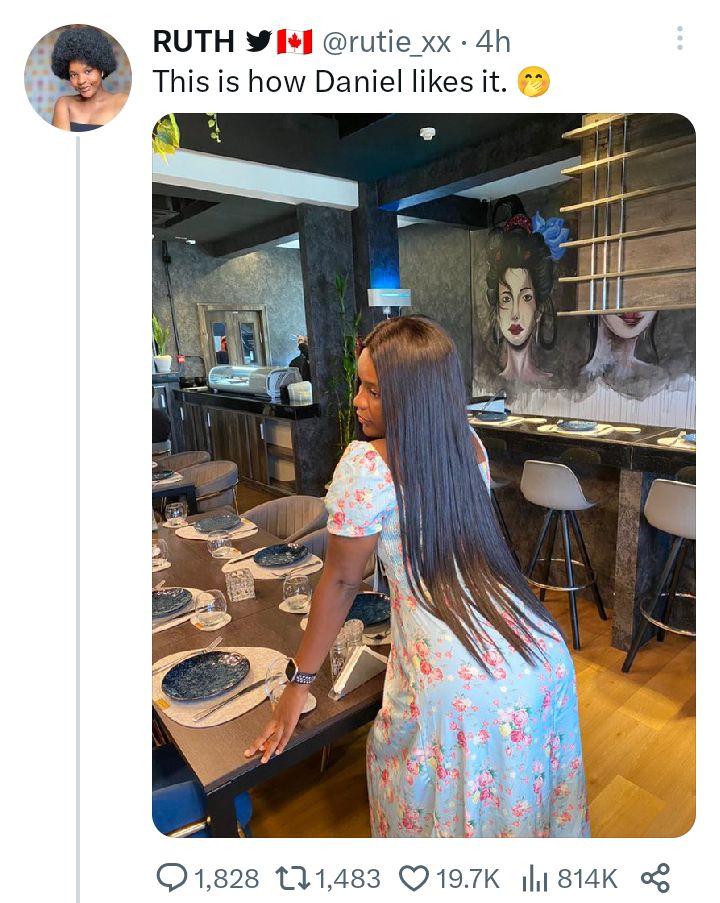 This seems to have engendered the idea that there's something romantic going on between them and fans remarked on this.
Daniel Regha, however, took to his page to nip the rumor in the bud as he noted that they're not friends, let alone a couple.
He wrote:
"For the record I'm not in a relationship with Agbukor the fufu lady; We are not even friends, & might never be. I get that she's trying to build her online presence by being a wannabe wifey, but don't be misled. Hopefully she finds someone who truly appreciates her. No offense."