"Davido is still owing me" – Tribal marks model, Adetutu calls out the singer
Adetutu Alabi, a well-known Nigerian model with distinctive tribal marks, also known as Adetutu OJ, has asserted that she has yet to receive payment from the renowned music artist, Davido.
Adetutu, who gained fame on the internet due to her striking tribal marks and was acknowledged by Rihanna in 2018, suggested that her compensation for appearing in Davido's music video for the popular track "woman" has not been fulfilled.
However, she did not reveal the specific amount of money that she claims to be owed by the singer.
"Davido is still owing me, I don't care how many years the video is. He's still owing me," she wrote on Facebook.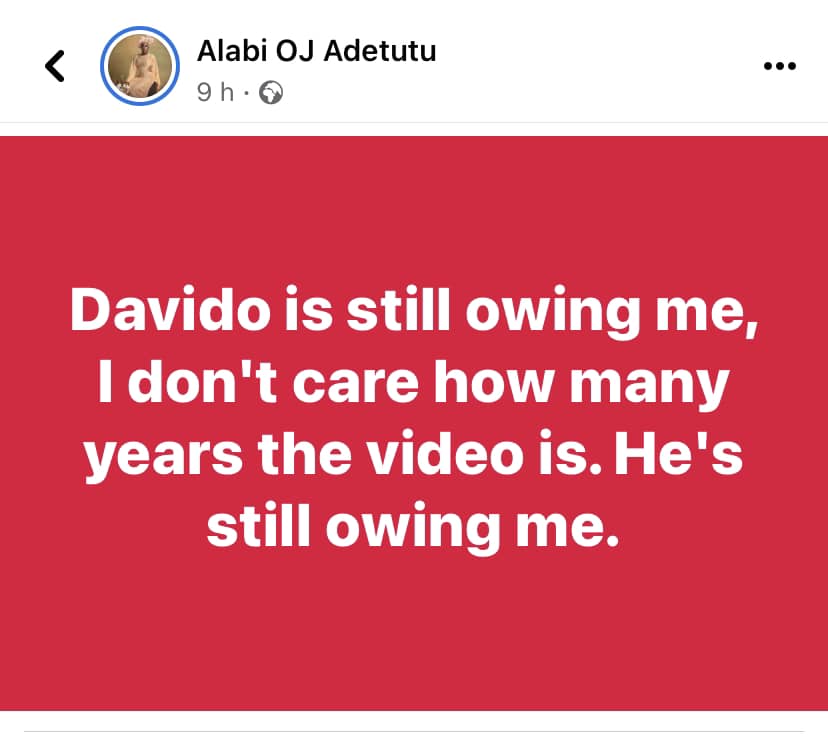 Her outburst comes days after Davido procured a "Timeless "diamond pendant, which reportedly cost more than 500 million naira.