"My car just got bashed twice in a space of 10 minutes" – Actress Biodun Okeowo laments
Biodun Okeowo, a popular Nollywood actress has taken to Twitter to vent her anger after getting in an accident twice within a single day.
According to the thespian, her car was bashed the first time and she left the scene only to get into a more serious accident that caused her to cancel her outing.
She shared a video of herself on her Instagram page, complaining about the expenses she would have to foot from the accident which was in millions of naira.
She wrote;
"My car just got bashed twice in a space of 10 mins 😢😢😢😢😢😢😢😢😢.
Left the scene of the first accident to continue my journey, only for a more serious one to happen few minutes after 😳.
God understands…
Mood ruined, didn't bargain for this.
All events cancelled 😞!
Make up wasted!
Got bills in million at the panel beaters 😢.
All the same God be praised…"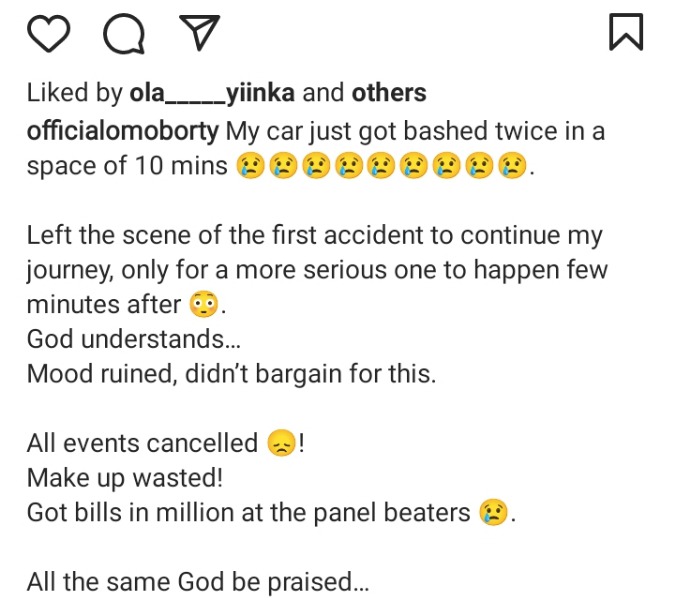 Fans and friends commented on the post, expressing their sympathy with the actress.
See reactions below,