Parkland Shooting: At least 17 dead in high school attack:
At least 17 people are dead following a 19-year-old guy opened fire at a high school campus in Parkland, Florida, police have said.
The suspect was named as Nikolas Cruz, 19, also is a former student at the school who had been expelled.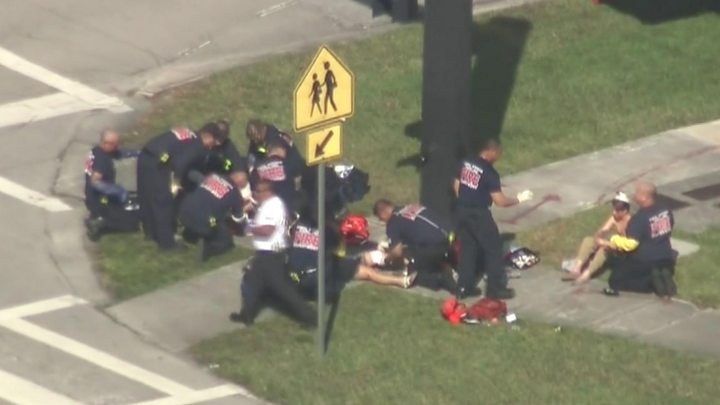 As the attack unfolded students were made to hide as police swooped in on the building.
It's among the deadliest school shootings since 26 people were killed at a Connecticut school in 2012.
Broward County Sheriff Scott Israel told reporters Mr. Cruz killed three people outside the school, before going into the building and killing another 12.
Two people later died after being taken to the hospital.
"It's catastrophic. There really are no words," Sheriff Israel tweeted later.
Dr. Evan Boyar of Broward Health told reporters late on Wednesday that 17 people total were taken to area hospitals.
He added that Mr. Cruz was one of those treated and was discharged into police custody. Three people remained in a critical state and three others were in stable condition, he said.
The victims are still being identified. Sheriff Israel said a soccer coach was one of the deceased but no names have been released.