Simply With This Eyebrow Stamp! You Can Get The Professional Eyebrow Look That You've Always Wanted …
Easily create natural and a perfect eyebrow shape in just 3 seconds! …

Hassle Free, Mess Free, Instantly! With this revolutionary Cosmetic Eyebrow Stamp, you can now have beautiful & perfectly even eyebrows everyday within a matter of mere moments. Simply press the stamp onto a powder of your choice, then position it correctly and carefully press onto eyebrow.
End all your eyebrow troubles today with this Eyebrow Stamp. The Eyebrow Stamp is the Hottest & Latest trend in the market! If you find it such a hassle to draw your brows every morning or can't seem to get the perfect brow shape then this tool is perfect for you!
Easily create natural and a perfect eyebrow shape in just seconds! Ideal for those who are always rushing in the morning to work, class or even the gym. Just gently press the sponge provided on the eyebrow powder, position them where you want your eyebrows to be and press from brow end to end. We found an EASY way for you to get those perfect eyebrows every single time!
3 Different Shapes and Looks – The eyebrow powder kit comes with 3 different shapes for an arched, straight or natural eyebrow look. Select the one that suits you the best.
You can choose from the straight, natural or arched eyebrow stamp to suit your preference and face shape!
Made with high quality brow powder, is water and sweat proof, therefore it will last you throughout the day! Get stamping!
Besides saving tons of time, effort and energy, this ingenious stamp produces unparalleled results in terms of both aesthetic appeal and physical perfection. So forget flimsy brushes and get yours while stocks last!
Easy to use and convenient to clean. Complete with one sealing powder and two stamps for your right and left eyebrow respectively.
Professional Natural Eyebrow Stamp is Water Resistant
FEATURES:
Best Eyebrow powder come with 3 colors, dark brown, light brown and dark gray
Come in 3 different shapes, arched, natural and straight (Select the one that is perfect for your face shape)
Waterproof, long-lasting and smudge proof, easy to remove with makeup remover

Type:

Eyebrow Enhancer

Quantity:

1pcs

Benefit:

Easy to Wear, Long-lasting, Natural

Formulation:

Powder

Size:

Full Size

Ingredient:

Mineral

Waterproof / Water-Resistant:

Yes
Pain Free & Hassle Free Application With 3-Second Brows, Eyebrow Perfection is as Easy as Pressing & Placing!
About the product
IMPORTANT INSTRUCTION: For the best result, be sure your skin is moisturized and primed before use.

Professional Waterproof Formula – Create naturally looking eyebrows that stay put all day with no mess and no fuss.

3 Different Shapes and Looks – This eyebrow powder kit comes with 3 different shapes for an arched, straight or natural eyebrow look. Select the one that suits you the best.

Evenly Shaped Brows in Seconds – Save time in the mornings and fill your eyebrows beautifully within seconds! This stamp powder set is great for busy people as well as beginners.

Easy to Use and Easy to Remove – Simply dab the sponge into the powder and stamp the shape evenly on your eyebrows for the perfect brow. When it's time for you to call it a night, simply wash off with your regular face wash or makeup remover. It can't get any easier!
DIRECTIONS:
1. Be sure your skin is moisturized and primed.
2. Pat the stamp onto the pressed powder.
3. Position the stamp at your brow bone to determine placement. Gently press the stamp against the skin until you get your desired color.
4. Touch up if needed.
Align the stamps with your eyebrows to determine which brow shape most closely resembles your own. Without applying powder, practice stamping on your eyebrow by guiding the sponge along the shape of your eyebrow.
Open the compact. The compact includes brow powder and a mirror. In a small circular motion, gently rub the stamp into the powder until the sponge is sufficiently coated with brow powder.
Note: Do not forcefully press the stamp into the powder.
While looking in the mirror, align the stamp with your eyebrow and press firmly with even pressure for 3 seconds. The harder you press, the darker your eyebrow will be. Pull the stamp away to reveal your eyebrows. If there is any excess powder around your eyebrows, you may need to touch up.
Note: The stamps are labeled with "R" for right eyebrow and "L" for left eyebrow. Make sure to use the correct stamp on the correct side before applying.
There are so many fake of this eyebrow stamp in the market, do not fall for the cheap price so you don't end up blaming yourself at the end of the day. This is the most effective and it's of the best quality as well.
Risk Free and 100% Satisfaction Guarantee: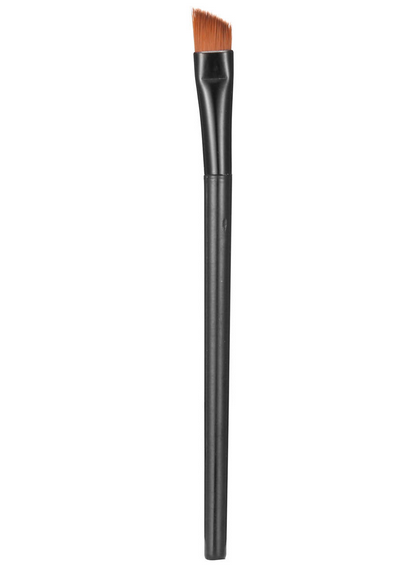 Brand: KAXIER
Item Type: Eyebrow Enhancer
Color: Dark Gray, Dark Brow, Light Brown
Hightlight: Waterproof, Long-lasting, Natural, Smooth
Net Weight: 6g
Package Included:
3 X Pairs Brow Stamper
1 X Brow Powder
1 X Eyebrow Powder Brush
This product is available on Amazon, you can click the image below to order it
See some of the reviews from those who have bought this product
This is the best in the market, this is not about quantity, this is about quality…Make the right decision and purchase this product on amazon now