Salo calls on the government to arrest Bobrisky over inappropriate content
Salo, a Nigerian Instagram influencer has asked the Inspector General, Usman Alkali Baba to arrest Bobrisky a popular crossdresser for a viral video that promotes lewdness.
The video shows Bobrisky displaying open affection and intimacy while advertising sexual enhancement products.
Salo called on the federal government to investigate the activities of the crossdresser, saying that they influence people negatively and make no sense.
Salo also criticized the government for failing to live up to its responsibilities of guiding youths in their activities.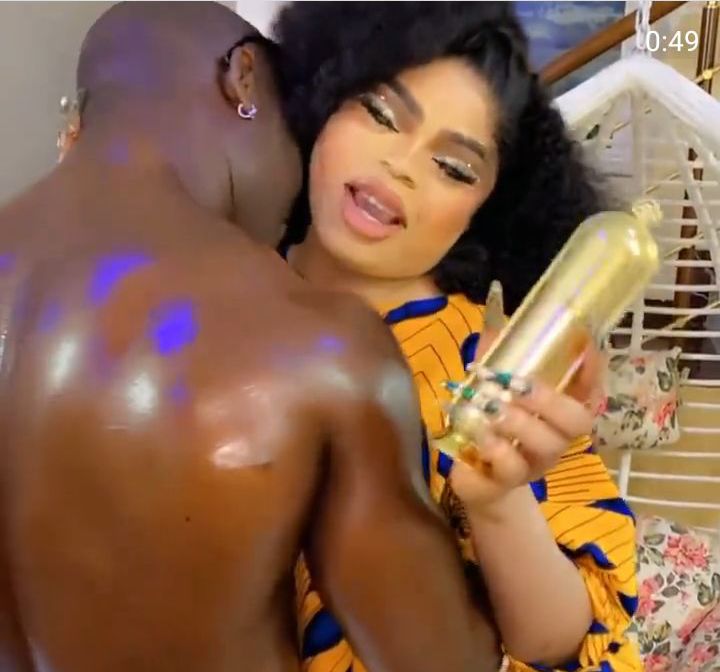 He said that by taking immediate action against Bobrisky's inappropriate activities, Nigerian youths would be encouraged to adhere to the right principles.
Salo also accused Bobrisky as a major nuisance in society and said that his actions were getting out of control.
The creator of the content expressed concern about the fact that authorities' inaction on public indecency, and other crimes give the impression that everything is permissible.
The call for Bobrisky's arrest has stirred up a controversy on social media, with many Nigerians sharing their opinions on the matter.
While some support Salo's call for action against the crossdresser, others have criticized it, arguing that everyone is entitled to their choices and lifestyles
One fan commented, "Salo just wants to trend by bringing Bobrisky down. Leave Bobrisky alone and focus on real issues."
Another wrote, "I don't understand why people are so bothered by Bobrisky's lifestyle. It's his life, let him live it."
Another fan said, "I'm not a fan of Bobrisky's lifestyle, but calling for his arrest is not the solution. We need to have a conversation about the influence he has on young people and how we can guide them towards making better choices."