"Trouble in paradise?" – Speculations as Temi Otedola drops a cryptic quote
Fan panicked when Temi Otedola, the daughter of a billionaire, snaps a picture of her in tears with a cryptic quote.
The movie starlet took to her social media page to drop a series of jpegs along with a quote with has thrown many a follower into great confusion.
She shared many photos, one of which shows her lying in bed and shedding tears.
The photo appears to have been sent by her to someone else on WhatsApp, accompanied by the caption, "ur next slay is always after your last cry"
However, even more, disturbing was the fact that she had captioned the entire image uploaded on her Instagram page with the line, "Forgiven and forgotten".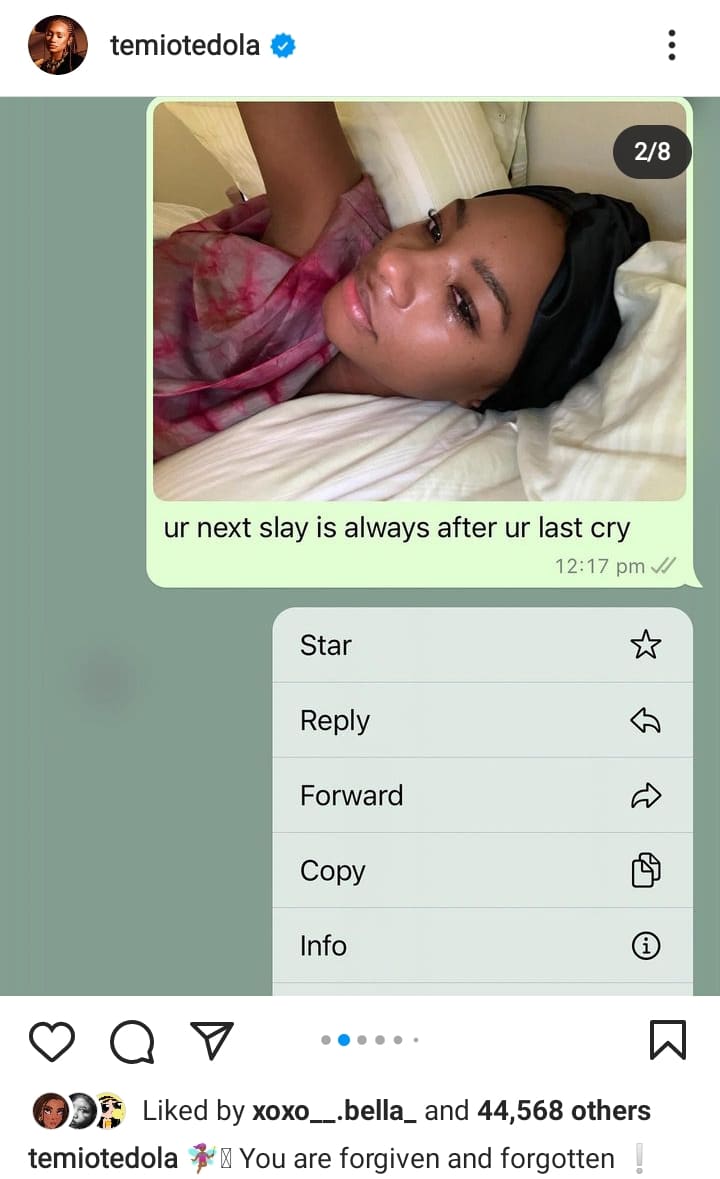 Worried fans have taken to her comment section to react. Putting two and two together, some have wondered whether it has anything to do with her fiancé, Mr. Eazi;